μ-X360s Portable X-ray Residual Stress Analyzer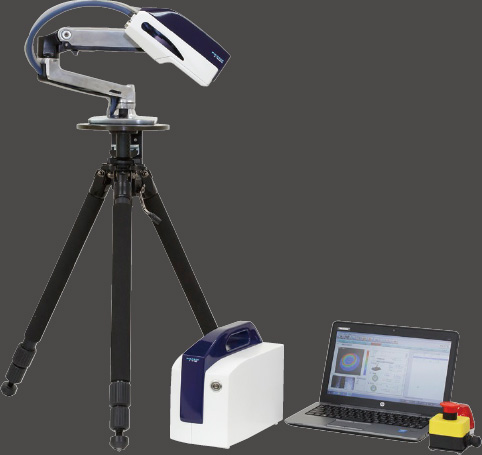 Features
We have succeeded in producing the world's 1st "cos alpha method" applied residual stress analyzer on a commercial basis; this analyzer is compact, cost-effective, high-speed and high-precision measurement equipment.
Measurement items: Residual stress, Full width at half maximum, and retained austenite.
Full diffraction rings can be obtained on two-dimensional detector.
Crystal structure information such as large crystal grains and crystal orientation can be displayed.
Low power X-ray output (30 kV, 1.5 mA).
Easy set up and simple operation.
Easy and fast X-ray tube exchange by users: enables a greater range of materials to be measured – tube target's available include Cr, V, Cu, Co, Mn.
Easy to carry and measure in the field because of its portability.
Applications
Various industrial fields such as transportation equipment (railways, cars, ships, airplanes, etc.), bearings, iron and steel structure and components, electric power, heavy machines, surface modification, etc.
Domestic/Overseas universities and public research institutions
Solution to problems such as dimensional change after machining, cracks/fissures of weld zones, cracks after heat treatment, strength shortage after treatment, etc.
Process improvements, quality control, yield improvement, equipment durability check, remaining life assessment of infrastructure, etc.
Technical Document
Download
μ-X360s Brochure
Movie
PULSTEC Video
Options
◆ X-ray Safety Cabinet
This safety cabinet with interlock protection is designed to protect users from X-ray exposure; cabinet leakage less than 0.1μSv/hour.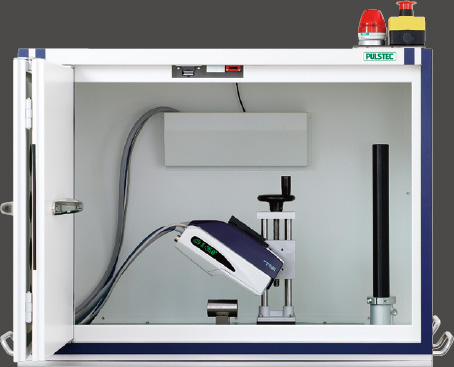 ◆ Flexible Arm with Magnet Stand
Since the bottom face of the stand is strongly magnetic, it is easy to adjust the sensor unit position with flexible arm. Both X and Y axis are adjustable in a 50mm range in steps with 0.01mm resolution.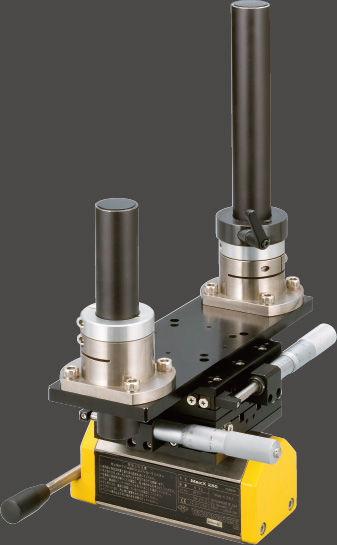 ◆ Hand-carry Case
This hand-carry case can contains the complete standard set of the unit for the measurement.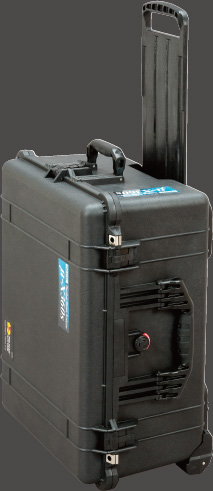 ◆ Electrochemical Polisher
This electrochemical polisher for the controlled removal of the metal surface layers without having minimal impact on the stress. Use this equipment when you need to measure the residual stress in the depth direction, not only the surface.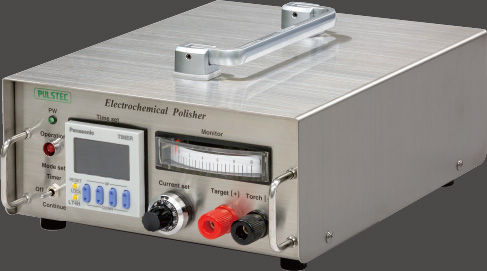 Various other options are available according to the materials to be measured.
Installation of μ-X360s to Overseas Countries