TDS-L Series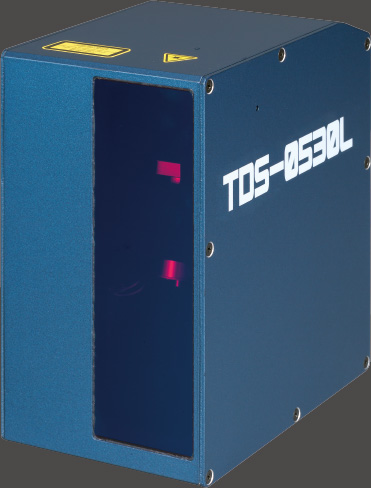 Features
Being excellent in detection sensitivity, this series provides 3D data with a wide dynamic range; TDS-L Series scanners can be used in various applications such as a robot vision system, customized measuring system, etc.
Light weight and easy set up.
Antihalation spray is not required because of its APC (automatic power control) function.
Highly accurate data can be obtained including stabiliy for metal surfaces or other glistering or lustrous objects.
As averaging process are not applied to the measurement data, edges and other minute shapes are faithfully reproduced.
Structural design does not allow disturbance effect of ambient light, thus, these scanners are useable on production sites or for any other outdoor applications.
Measurement Examples
Distance to a target building
3D shapes of castings, bricks, etc.
3D shapes and volumes of industrial waste
3D measurement of wear of consumables and comparison with conforming items
3D measurement of an item to be picked up by robot
3D measurement using a welding torch attached to a robot so as to correct the welding point